​
╔═.♥. ═════════════════════════╗
A Love Like War by Erin Trejo
╚══════.♥. ════════════════════╝
Nash Lamont Kingston:
I knew what I wanted from a young age. Born a piece of trailer trash, I had bigger dreams. I wanted it all. I wanted to run the drugs that keep Miami hot. I would become the King one way or another.
Sadie was the girl that I loved. I couldn't commit to her though. I was far too gone for that, but when her life is put in the line of fire, I'm forced to choose between her and the empire I've built.
The choice wasn't any easy one to make and when I do, I may be shoving her into the arms of one of my best friends.
REVIEW:
5.0 out of 5 stars
Fantastic dark read !!❤🖤
By
Tania Varela
This book is Dark, Erotic, Raw and full of suspense. It also conatins Love, Loss, Lies, Revenge and Hot sexy Alphas!!!

All's fair in love and war right?? But what If it really isn't and you have to pay the ultimate sacrifice..

From the moment i started reading this book i couldn't put it down!!!.

Nash, Sadie and the boys all grew up together in Sacred Aces trailer park. They have formed a close knit family of their own seeing as they've all been delt a crappy hand in life.

So let me introduce you to the group.
Nash, Sadie, Tristian, Cortez, Hendrix, Gunner and Bishop 🖤🖤

Nash and Sadie have this strong magnetic pull toward each other, the chemistry between them is electrifying their bond is unbreakable. Their love for eachother is tested time and time again during this book. Nash has always believed that Sadie belongs to him but he's also made it clear that he can't commit or let her go. Nash is king of the drug trade. Sadie was the girl nextdoor .
This book had my emotions running wild. I can't begin to tell you how many times i just want to punch a character throughout the book. You will have so many WTF moments.

I highly recommend this book, how can i not!!! We have drug lords and mobsters all in the same book..
Erin's writing was fantastic she made this book so realistic that i felt like i was actually there witnessing everything that was happening.
I can't wait to read more books like this from Erin she nailed it!!!
​One click you wont regret it 🖤❤
Powered by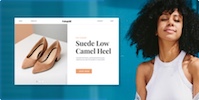 Create your own unique website with customizable templates.