*|MC_PREVIEW_TEXT|*
Are you ready to read Fighting for a chance?

Dax is a goofball that I think you will enjoy. I can't thank you all enough for the Pre-orders and the awesome early reviews. You guys always amaze me. I've been asked Who is up next? A lot can't wait to get to Link but sadly for you, he's last! LOL Kane is up next. His story has a plot that hits close to home for some. I know it did me. What's the plot? You'll have to wait and see. I know I'm suck a dick! You love me anyway…..Right? Ok maybe not.
Anyway. I thank you all for the support you consistently show me. It's amazing to be able to do something that I love and have such a great support system. This newsletter is a little different. Not only are my links here. You know so you can stalk and all. BUT I'm throwing in some of my friends as well. So be sure to check out what awesome releases they have coming up!!!

If you haven't gotten Fighting For a Chance yet, here it is!

Preorder: http://amzn.to/2iEqI4c
Freebie by Glenna Maynard




http://amzn.to/2heRa0L



*Disclaimer* If you are easily offended by hot, dirty biker books, then this is not the book for you. However, if you love panty melting alpha males with a mouth on them, then enjoy the ride.

My name is Grim and this is the beginning... This isn't a fairytale romance or for the faint of heart. Deep in the hills of Drag Creek Kentucky, there is a group of outlaws, whose love of moonshine and motorcycles runs through their blood. We are known as the Black Rebel Riders' MC. For the past twenty years my club has been at war with a rival MC, The Devils Rejects.


Pre-Order for MariaLisa Demora!!
Fury, Rebel Wayfarers MC book #11
Release November 6, 2017

Pre-order links:
Amazon: http://getbook.at/Fury
BnN: http://bit.ly/BnN-Fury
iBooks: http://bit.ly/Fury-iTunes
Kobo: http://bit.ly/Kobo-Fury
She's the forbidden fruit, sister of his MC president. He's her ultimate weakness. Oh yeah, this is gonna be fun.
Beyond Reason: Teller's Story, Part Two (Lost Kings MC Book 9) by Autumn Jones Lake

http://amzn.to/2i9LqoI

When the most toxic people come disguised as family, who can you trust?

Betrayal by blood cuts the deepest.
Teller's found his ride or die girl. The light Charlotte brings to his life has touched the darkest parts of his soul. But a devastating secret from her past resurfaces to threaten their future.

Every truth can be erased with one lie.
When a sinister truth is exposed, it forces Charlotte to question everything about herself. Even whether she's worthy of Teller's love.

The darkest betrayals never come from your enemies.
With Teller's love roaring louder than the lies, Charlotte can finally put her demons to rest. But has too much damage been done for her to prove her loyalty to the Lost Kings?

This is the conclusion of Teller's story. Beyond Reckless should be read first.

?
HAPPY RELEASE DAY Kay Renee

?
Sempiternal


Irish Mafia Standalone

US: http://a.co/dcQnTo1
UK: http://amzn.eu/gvgJ8Q4
CA: http://a.co/h7y09iW
AU: http://ift.tt/2i9RmOn
Goodreads: http://ift.tt/2gIj3h5

Stana

The darkness should scare me, but it doesn't. I don't know why, but it calms me in a way. I've lived my life floating and not really belonging. No real meaning until I met him. He wasn't what I was looking for and his life was darker than I could ever imagine.
He forced me to do things that pushed my boundaries and made me feel like I was finally free. But every high must come down. When we fell, we fell hard.

Hurt. Confusion. Heartbreak. Uncertainty. Hate. Used.

They were the only things I could feel when it was over.
Part of me wanted my old life back and the other part of me just wanted him back. Every instinct told me to stay far away from him, but I didn't listen. Instead I fell right back into the darkness that made up our world and I never wanted to leave again.

Jerick

The light in my dark world hit me like a ton of bricks. I never expected her to find me. I hoped like hell that I wouldn't ruin her, but I did.
I watched her from a far for a few months, but when I couldn't take it any longer, I claimed what was mine. She was mine.

Love. Revulsion. Power. Greed. Heartbreak. Loyalty.

I was never letting her go. She and I are the same. We hate the darkness inside of us, but it's what brought us together and it will keep us fighting for our future.
Loyalty is tested and we have to stick together if we want to come out of this hell alive. Having her by my side is the only way I'll survive this shit.
Copyright © *|CURRENT_YEAR|* *|LIST:COMPANY|*, All rights reserved.
*|IFNOT:ARCHIVE_PAGE|* *|LIST:DESCRIPTION|*

Our mailing address is:
*|HTML:LIST_ADDRESS_HTML|* *|END:IF|*

Want to change how you receive these emails?
You can update your preferences or unsubscribe from this list

*|IF:REWARDS|* *|HTML:REWARDS|* *|END:IF|*
View on MailChimp
Powered by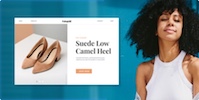 Create your own unique website with customizable templates.