"You will never be disappointed in one of Erin's books. She has a unique writing style that just draws you into her worlds. I've read them all and I can say that I LOVE them each for their own reasons. She is a MUST READ author!"
---
---
---
ABOUT ME:


I am a wife, mother, child chauffeur and author. I love being able to create different characters and spin a web that makes them come together in the end. My books do not stick to just one genre, they span many.
I write about things that are real life situations and fairy tales are not always smooth sailing. My MC books are hard and gritty and they have struggles just like you would in life.
I also have books that are not so in your face. There are several that are good love stories that are fraught with issues that the characters have to deal with. Dark books? If that's your thing, I have those as well. I like to add a little darkness with a twist.
As you will learn with me not all of my books will have an HEA but you will always have some kind of resolution. Come on, I have to throw some curve-balls into the mix or I wouldn't be me! :)

---
Powered by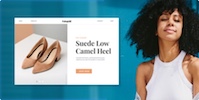 Create your own unique website with customizable templates.